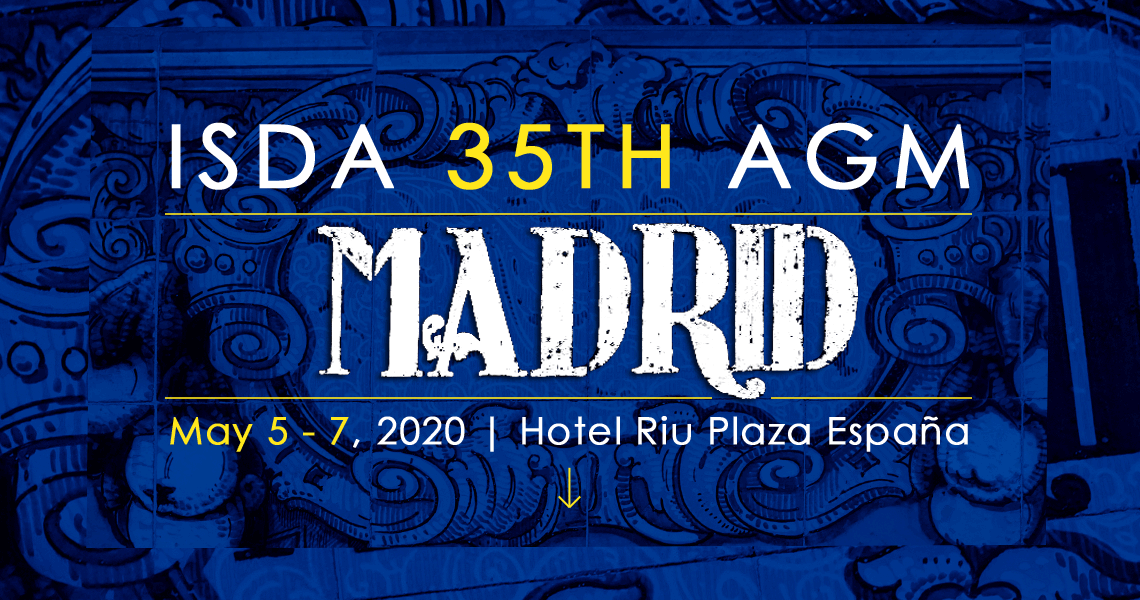 Evening Event Sponsor:     
What is the ISDA AGM?
The ISDA Annual General Meeting is preeminent event in the global derivatives industry, for ISDA Members Only.
Bringing together 800+ senior industry executives and policymakers, the ISDA AGM seamlessly blends first-class panel discussions, interviews, keynote speakers and informative specialized sessions and unrivaled networking opportunities over 3 days of meetings and evening events.
Now in its 35th year, the AGM in Madrid on May 5-7, 2020 will cover the topics most relevant and important to derivatives markets. Featuring sessions on benchmark reform and trading, margin requirements and the search for post-trade efficiencies, the ISDA AGM will provide the latest intelligence and detailed analysis on the issues that matter.
See what the ISDA AGM is all about: